11 - 14 November 2021
Dracula - The Bloody Truth
Sahara BreeZe productions will be bringing this comedy Dracula – The Bloody Truth by Le Navet Bete & John Nicholson to you. This hilarious parody of vampire movie cliches will have you rolling in the aisles. Crammed full of sensational slapstick, frantic costume changes, magic tricks and airborne props, strung together with clever dialogue, hilarious wordplay, as well as the odd song and dance, the cast of 4 take you on a riotous romp playing 34 characters with hysterical results.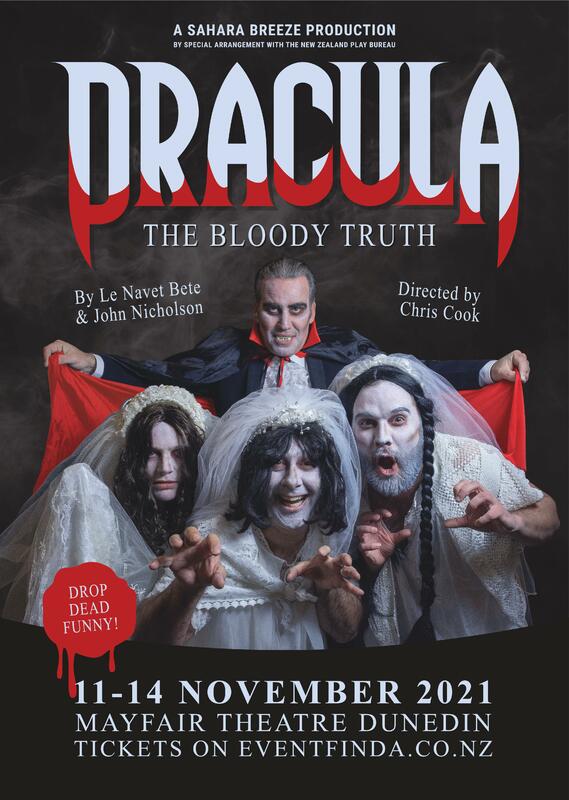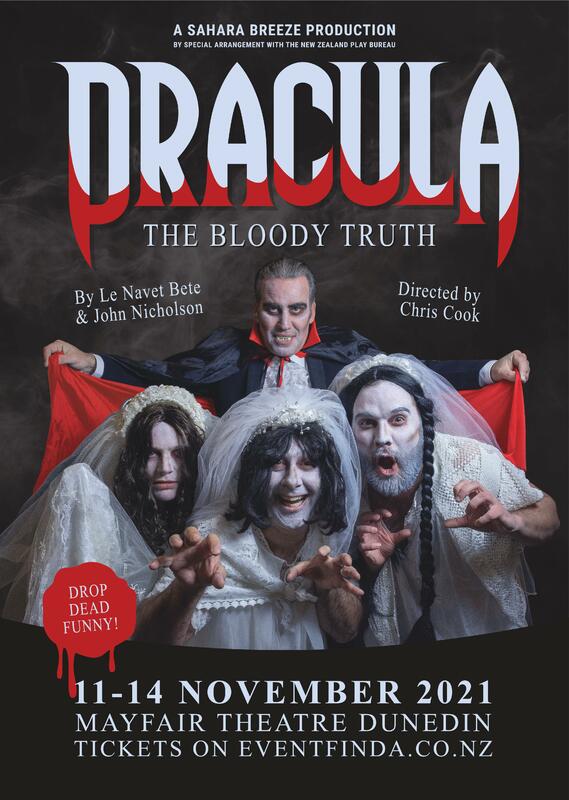 2 December 2021
Dimmer I Believe You Are A Star
Originally released in 2001, Dimmer's I Believe You Are A Star is rightly regarded as a classic and one of the great New Zealand records of the 2000s. Written and nearly entirely performed by Shayne Carter, the album was five years in gestation and Carter's first album following the demise of his most well known band Straitjacket Fits. Now Carter has convened a seven piece band for a special one off tour to celebrate the 20th anniversary of this legendary recording.