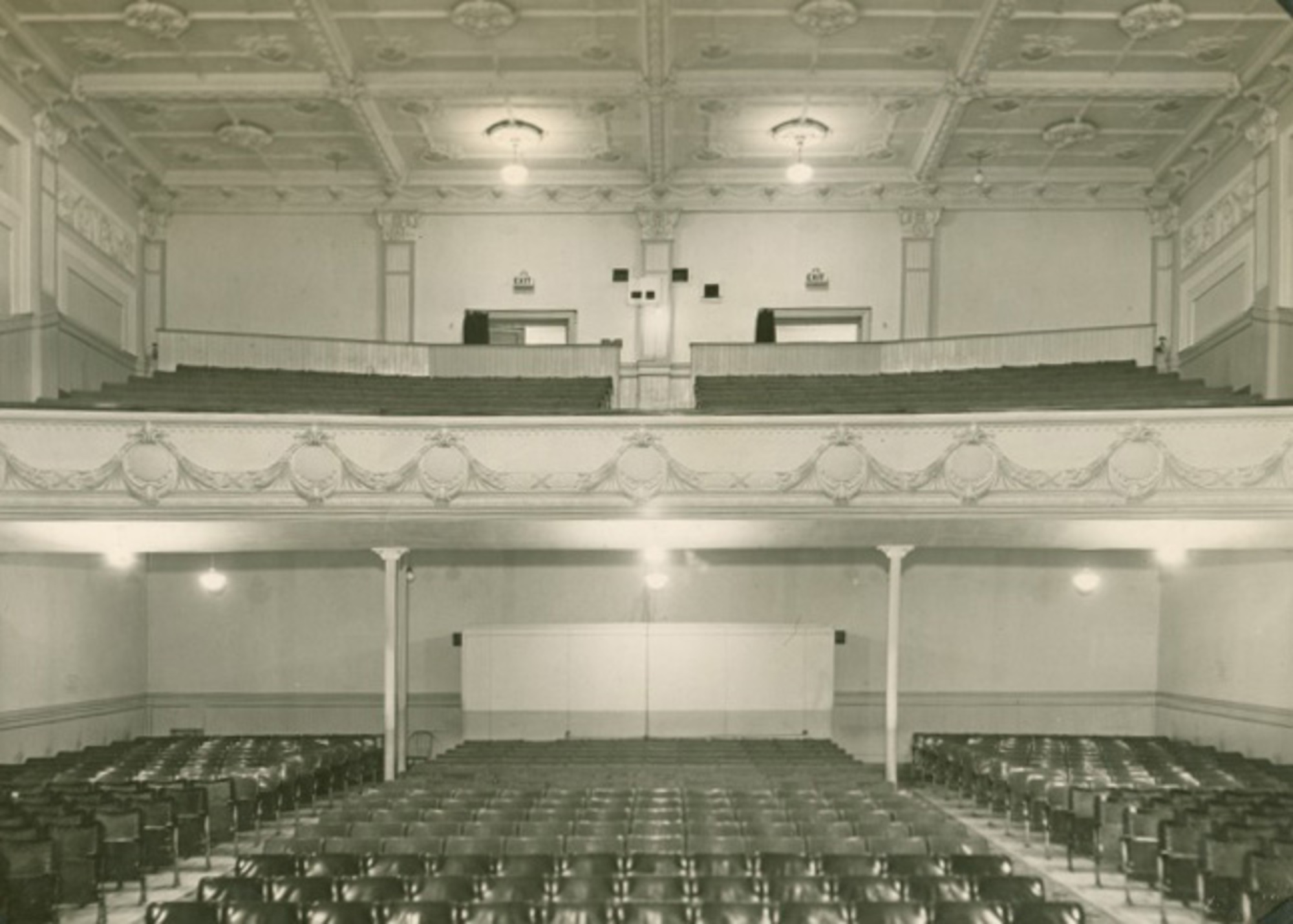 History
The King Edward Picture Theatre
---
The 862 seat King Edward Picture Theatre opened on 7 December 1914.  It is the oldest surviving purpose built picture theatre in Dunedin, and perhaps the third oldest surviving in New Zealand.
The interior of the two storey brick theatre expresses the romance and escapism of early cinema going, with its ornate plaster interior. The theatre has been a community venue for over one hundred years, and is an important survivor of the early picture theatres in New Zealand.
Dunedin architect Edward Walter Walden (d.1944) appears to be the designer of the theatre, and it seems likely that Robert Wardrop (1858-1924) completed the plaster work.
By the late 1920s the advances in technology introduced the talkies into New Zealand with the corresponding need to adapt existing cinemas. In 1934 the King Edward Picture Theatre was modernised and renamed the Mayfair Theatre.
The Mayfair Theatre ceased screenings as a cinema on 25 September 1966. The Dunedin Opera Company purchased the building in October 1967 and converted it into a live venue with seating for 413. More recently, to allow more room for technical requirements, the seating capacity was reduced further to 407.
In 2014, the Dunedin Opera Company gifted the Theatre to The Mayfair Theatre Charitable Trust to continue to operate the theatre as a Community Theatre and to undertake redevelopment to continue use into its second century.
---